Broad support for long-term operation
in various power plants
With proper operation and maintenance
XSOL has been focusing on importance of O&M ahead among other companies. We maintain a certain level of quality after start of operation through fulfillment O&M menu, assuming any risks, natural disasters and unexpected troubles may happen during the operation. Our total quality support service is capable of helping long-term operation of your plant.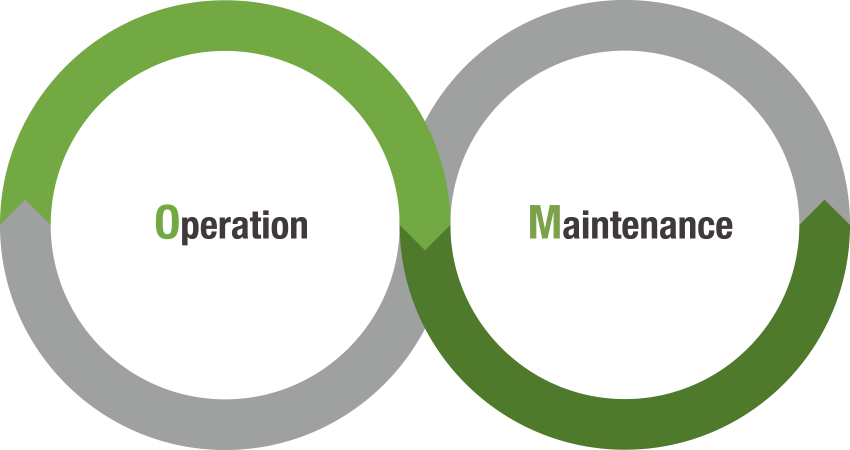 Operation
A system is always monitored from the remote place. It helps us to detect and deal with any abnormal data change or its sign and minimize power loss at the time of trouble.
Maintenance
Our dedicated staff examines and investigates the entire system on site to cope with a damage of solar cell module and defect of power conditioner.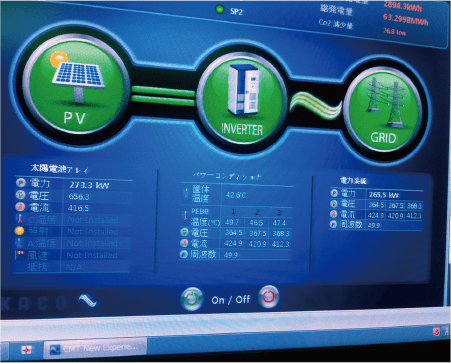 Remote monitoring
Checkup operation status through monitoring the system from remote place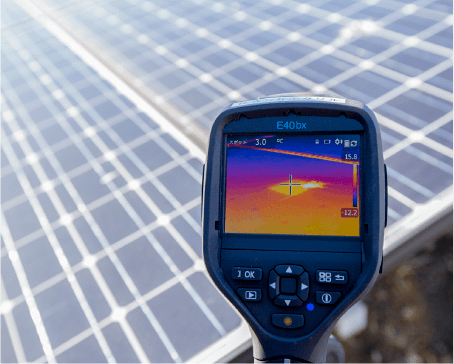 Maintenance
/Inspection
Investigate abnormality through collecting power generation data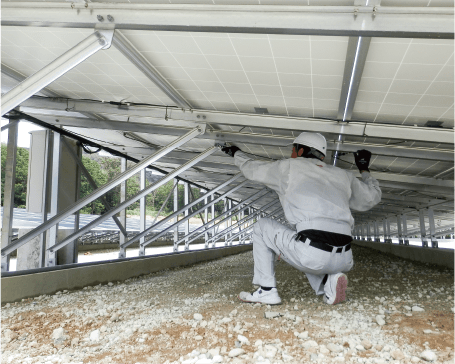 Examination/Test
Examine the system visually to check the conditions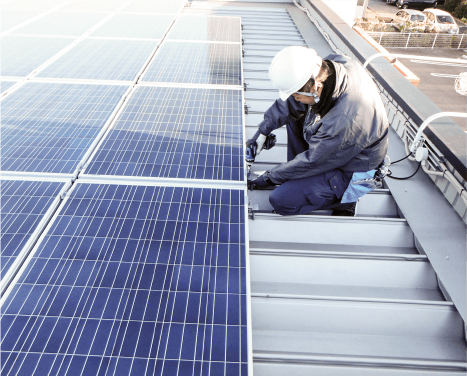 Repair/Improvement
Measure
Replacement of the damaged parts with reinforcement and early recovery of the system failure